You could choose any picture in the world to represent you and you chose a meme…
Day One
We started off our #dailyponderances in #EDU522 thinking visually. Each person was asked to post a picture that represented how you felt. The funny memes flooded in I laughed, but I also grasped how frustrated, excited, worried.
But… the memes. I wonder were they literal and lazy? I wanted you to explore meaning found deeper in an an image,
create and be your visual metaphor of how our class felt.
I had a friend question whether society would be better served if social media fought meme culture. I disagree, though I think the design in silos can lead to hegemonic memes of such horrendous humor..,except the funny ones. I will share those…

But still I had this lingering thought. "You could pick any picture in the world to represent you and you chose a meme? Are there consequences?"
In terms of theory we will read danah boyd site a bunch of people and really go in depth on collapsing contexts. Is this just a reflection of me trying to "schoolify" out of school practices of sharing memes? I also think memes can be racially tinged or used with such subtext within communities they can be misread.
And again, "Any picture in the world and you pick a meme."….I am starting to sound old.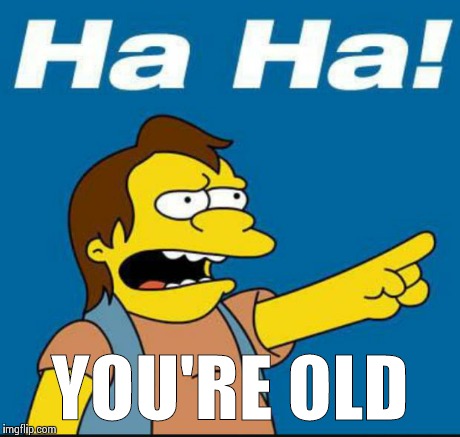 Day Two
Then for the next #dailyponderance I asked you to install Alan Levine's CC Flickr Attribution tool and find an image you could use.
This was was hard. For many of you you had to learn the difference between the rich-text editor and the text editor. You had to learn a little bit about creative commons licenses. Then you had to install and use a bookmarklet in your browser.

We also got to see how community works in #OpenPedagogy as Chris Aldrich helped many through the challenge.
Skipping the whole quality of the images (though these were cool) someone in Slack asked why go through the trouble when you could provide a link using Google Images. I quote my responses below:
So here are the reasons in my opinion. A: The laws around fair use are murky better to teach students to use stuff artists give permission to use.

Two it supports the Commons. I believe in teachers as public assets with civic duty. Part of this is supporting a commons of knowledge.
When you provide attribution to an artist you are saying, "Thank You" not just, "This is my source."
And I have no problem with teachers modeling manners for children
I am going to write about this a bit but when I imagined the assignment I thought of folks going and finding the picture of anxiety, scared, excited, frustrated…everything we saw, but I wanted you to speak metaphorically through an image you spent time curating

but we all decided to share memes for the first image share, at the same time during the W3C credibility meeting I was at someone I know spoke to the facebook representative that they need to do everything they can to fight meme culture. I disagreed.

Yet when I asked everyone to think through metaphor we fell back on memes.
In a way this is my metaphor for the web. Representing yourself as a meme is like just representing yourself on facebook. Pretty much regurgitating stuff others made. Yet when you spend time looking for creative commons images, learning to respect the open web as a community resource you get an amazing array of meanings and metaphors.
doesn't mean we ain't gonna make a ton of memes